Published on 08-02-2020 in Seizoen 2020
Contest Wijchen: een geweldige drukte met veel grootse prestaties
Zoals ieder jaar, en dus ook dit jaar, mengen vanaf februari de Percussion en Winds groepen zich in het strijdgeweld. Met vijftig deelnemende groepen is dit de eerste grote contest van het seizoen. Met vier promoties in twee classes is het voor een aantal groepen ook een groot succes.
Het vrijwilligersteam van CGN United is om 11.15 uur in de ochtend klaar met het ombouwen van Sportcentrum Arcus tot een contesttheater. De Warming-up ruimte is gereed en de kleedkamers zijn klaar om de deelnemende groepen te ontvangen. Kortom Contest Wijchen kan beginnen.
Vandaag delen we de dag in drieën. We hebben om 14.35 uur om 18.10 uur en om 22.05 uur een retreat. Dit om tussendoor wat rust te creëren.
Om 12.00 uur is het Showtime en mogen de mini's van Trinity de vloer betreden voor hun show.
Als de tijd verstrijkt komen we al aardig richting de laatste deelnemers in de Cadet Class. Hierna komen de deelnemers van Junior Class. Dan zijn we gereed voor de eerste retreat van deze dag. Wat een geweldige eerste deel hebben we vandaag mogen zien. De retreat beloofd veel voor de komende contests. In de Kids was 1 deelnemer. Trinity mini's scoorden 73.570. De Cadet Class was goed vertegenwoordigd en hier is het reuze spannend. Hier wonnen vandaag The Pride Cadets met een score van 79.480. Ook de Junior Class wordt aangevoerd door de club uit Huizen. The Pride Junior behaalde hier 78.230. Maar de verschillen zijn niet al te groot.
Na een pauze komen we terug met de IPC en Winds competitie. WooDi mag als eerste dit seizoen hun allereerste show geven binnen de competitie. In de IPC en Winds competitie kennen we vandaag 3 classes. Er zijn deelnemers in de Junior, A en Open Class. We hebben geweldige shows gezien. Nieuwe ontwikkelingen en veel plezier was er terug te vinden op de vloer. WooDi Percussion Ensemble wint de IPC Junior class met een score van 63.600. In IPC A wint Advendo Percussion Ensemble, zij scoren 68.950. De Open wordt gewonnen door Percussion Unlimited met een score van 73.000. Winds Junior wordt gwonnen door Jong Beatrix'. Zij scoren 69.000. Winds A gaat naar Showband '75 met een score van 69.350. Jubal Winds winnen in Winds Open Class met een score 75.700.
En zo eindigen we ook het middagprogramma en maken we ons langzaam op voor de laatste 18 groepen. We gaan verder met de Colorguard.
Om 19.00 uur strak, een schema om je vingers bij af te likken, gaan we verder met de Colorguard contest. Trinity betreedt als eerste deelnemer de vloer. Algaande de avond kunnen we stellen dat de competitie spannender en spannender wordt. Helaas zijn alle finalskaarten al uitverkocht anders zouden wij zeggen: "Wees er snel bij". We mogen D-Zire en Trinity feliciteren zij zijn beiden vanuit de Prep Class gepromoveerd naar de RA Class. Trinity heeft ook de hoogste score: 84.620. Tijdens de RA competitie promoveren er ook twee groepen. Wilhelmus Winterguard en Red Light doen de volgende contest mee in de A Class. Ook voor hen een felicitatie. Red Light wint de RA met een score van 83.05, Wilhelmus volgt op maar één honderste. In de A Class wint voor de 2e keer op rij The Pride met een score van 78.760. De Open Class is wederom voor The Pride of the Netherlands met een score van 75.90 en de World is weer voor Sensation Performance Ensemble. Zij scoren 73.500
29 februari gaan we naar Almere voor een groot contest. In een bomvol Topsportcentrum zal, in een aantal classes met een prelims en finals-competitie (een voorronde in de ochtend, met een tweede optreden in de avond), geprobeerd worden de eigen score te verbeteren en zo misschien ook weer een plaatsje te stijgen.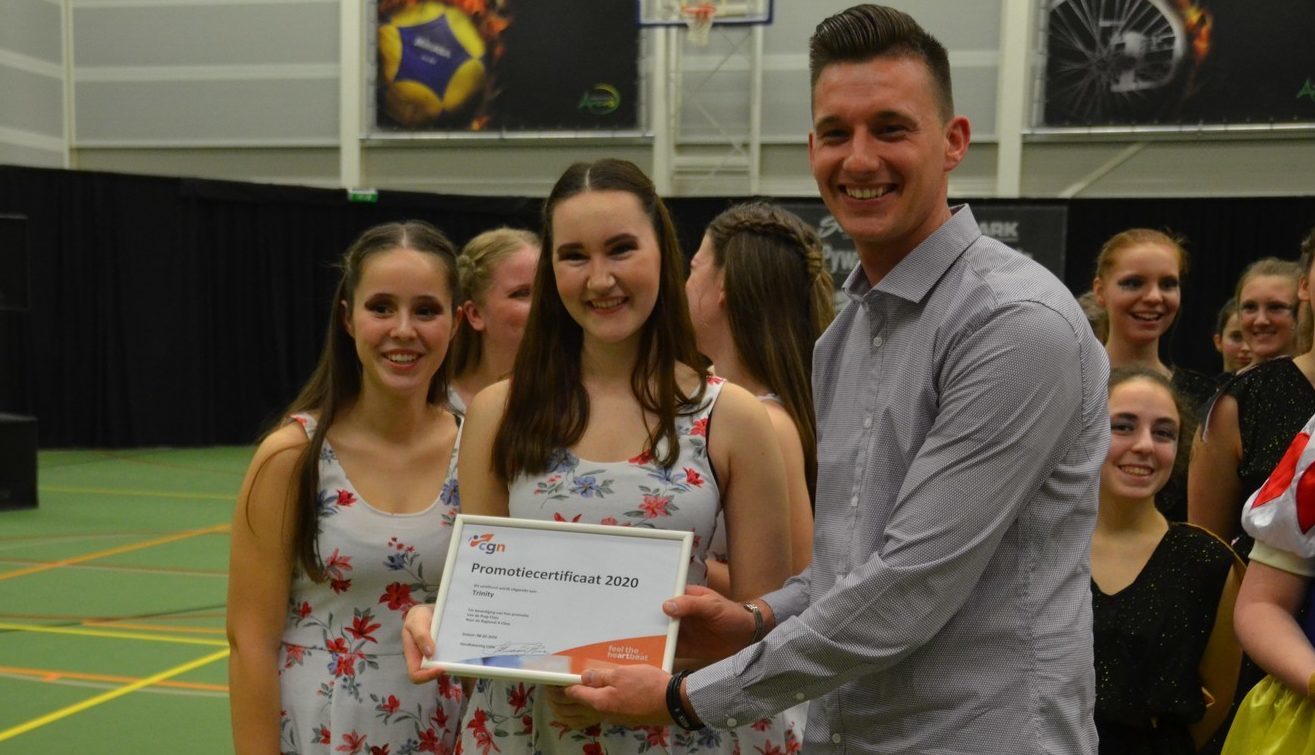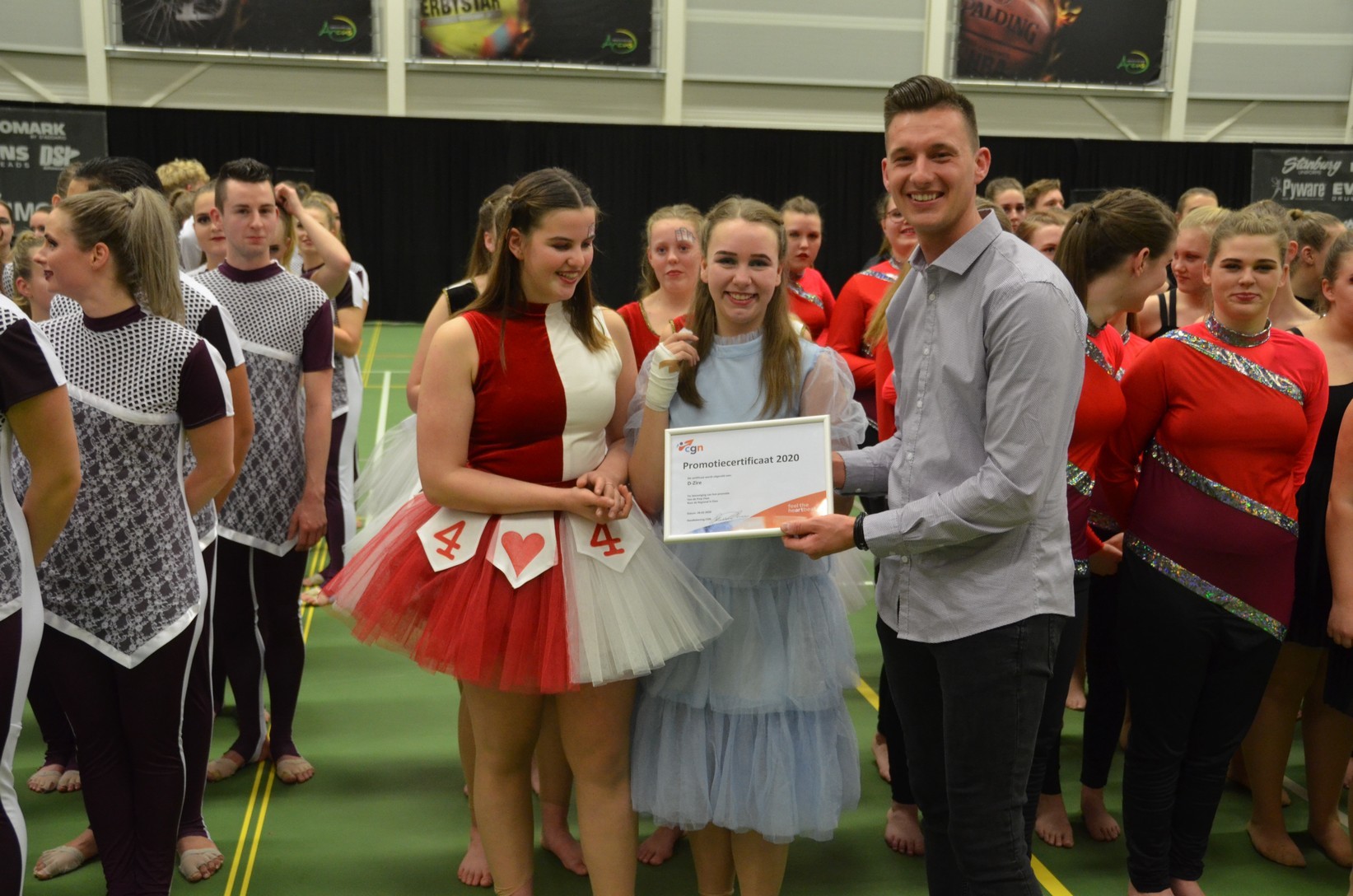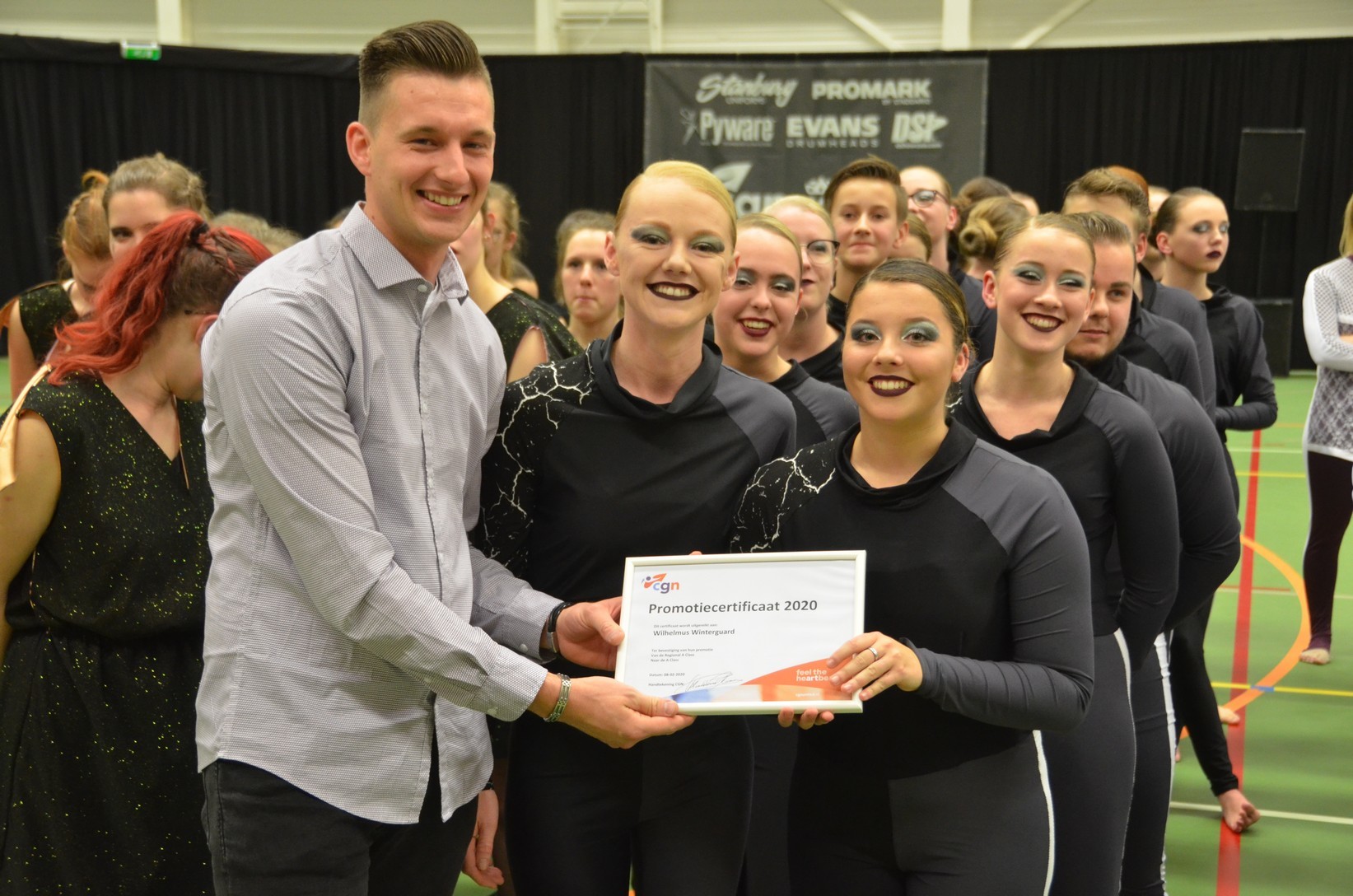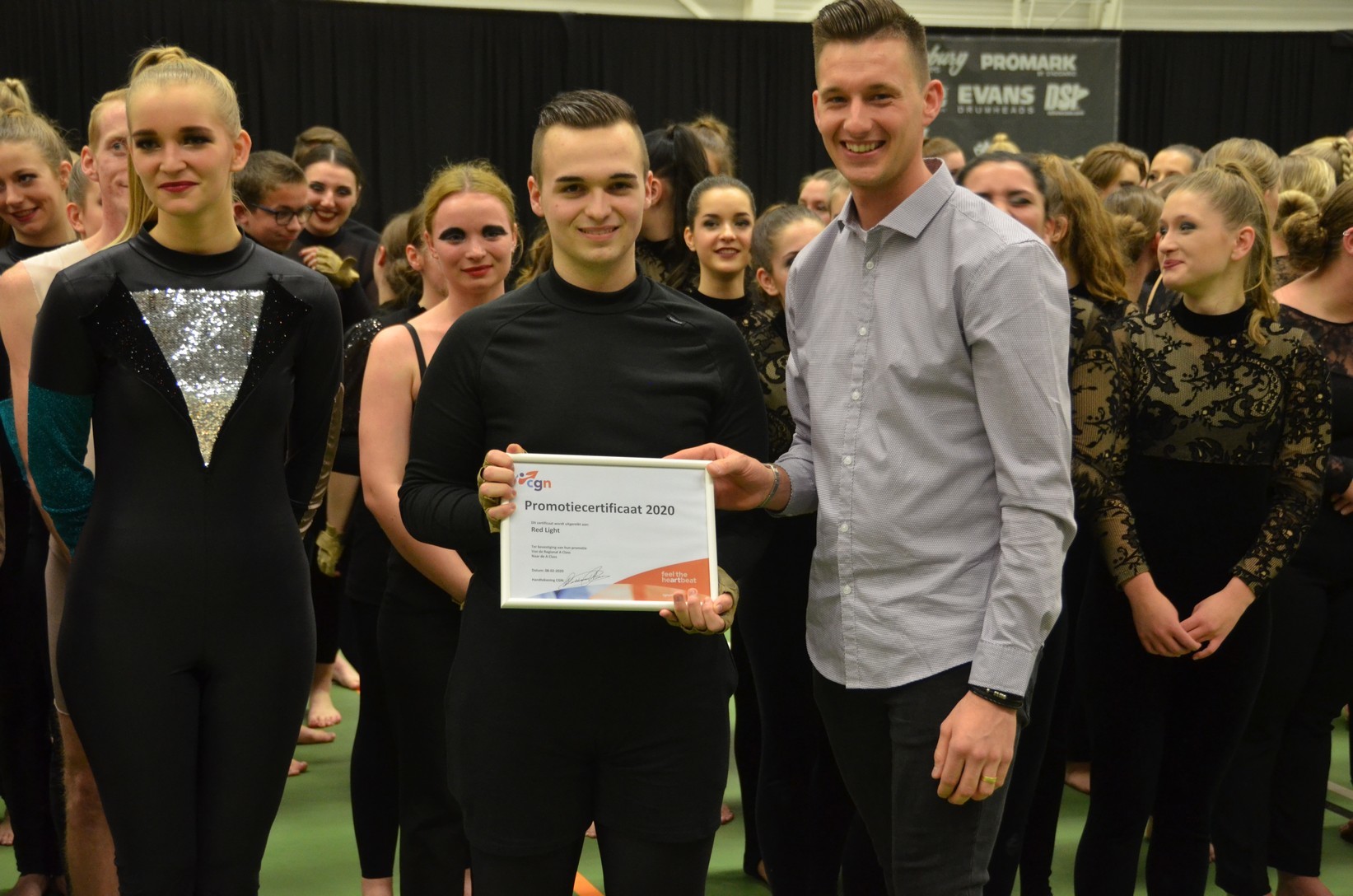 Foto's: Roland van Kessel