Published on 09-01-2023 in Seizoen 2023
How to register and get your tickets for Top Clinics
From now on you can register for the clinics on Sunday 19 February 2023 in Eemnes.
It is important that you read this explanation carefully.
First, carefully study the program below, together with the extensive descriptions to choose which clinics you want to attend
We have 2 types of clinics: Member Clinics and Staff Clinics. This only indicates who the content is based on. Members are allowed to go to staff clinics and vice versa.
Made a choice? Then fill in this digital form (made with Microsoft forms) and pay attention to the following:

If you buy the ticket for someone else, please enter the name of the person for whom the ticket is intended.
Going to exactly the same clinics with several people? Then fill in all their names and buy the correct number of tickets.
Coming with more, but to different clinics? Then submit one form for each combination of clinics and attendees. You can submit multiple forms and buy multiple tickets using the same email address.
You can fill in the same form and order tickets for up to 9 people. Are you coming with 10 or more? Mail to info@colorguard.org for special prices and conditions!

A ticket or pass partout is personal. So you cannot go to the same clinic with three people with one pass partout.
Once you have submitted the form, go to the Ticketshop and buy the ticket(s) you determined on the order form. Make sure you use the same email address as on the form!
Want to change something later? Like attending extra clinics or different ones? Mail us and we will arrange it for you as soon as possible!
The program on February 19 is intensive. If you participate in a session in the gym, make sure you have exercise clothes and suitable footwear. Also bring your own instrument or equipment.
Below is the full program with with prices: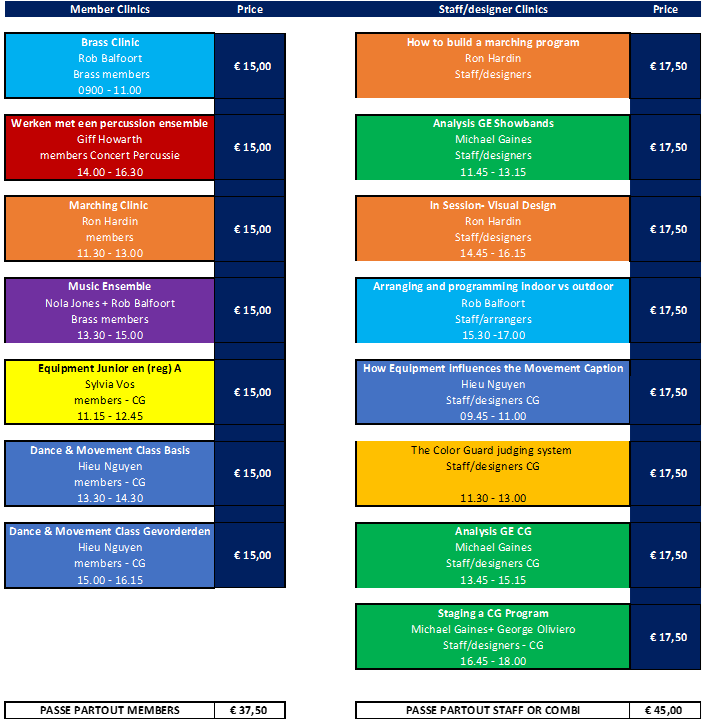 This is the full program, including times and locations in the Huis van Eemnes: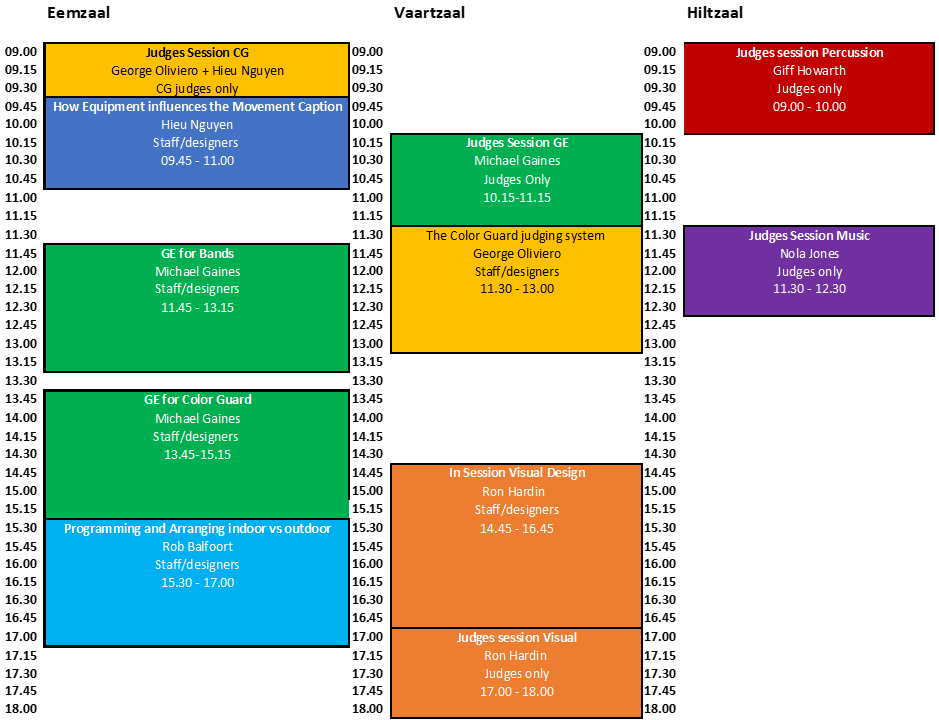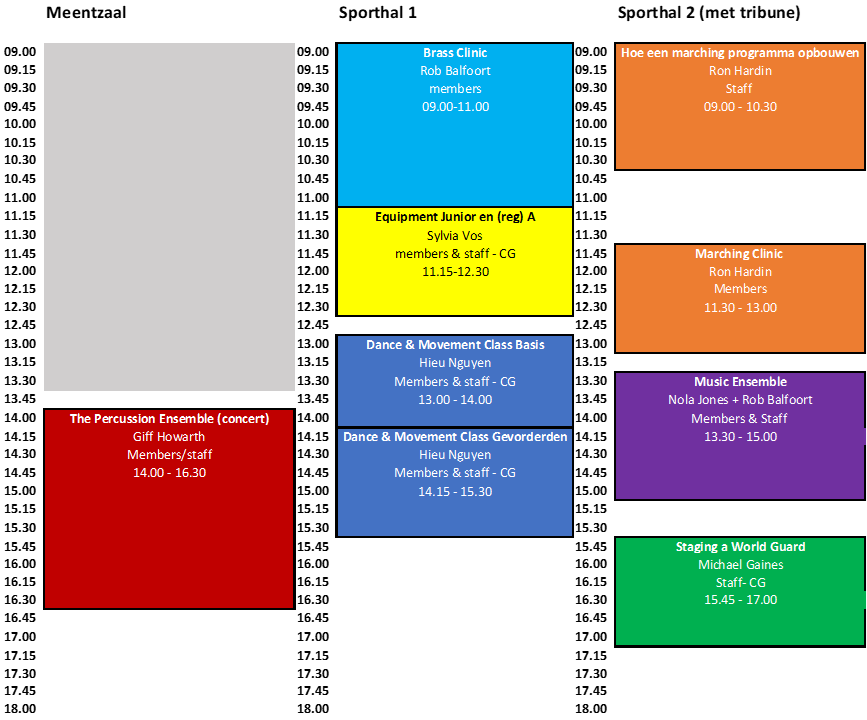 You can find more information about the clinicians when you click here
You can find more information about the clinics when you click here
Presales and pre-registration close at the end of Friday, February 17. You can still buy tickets at the cashier stand during the event itself.